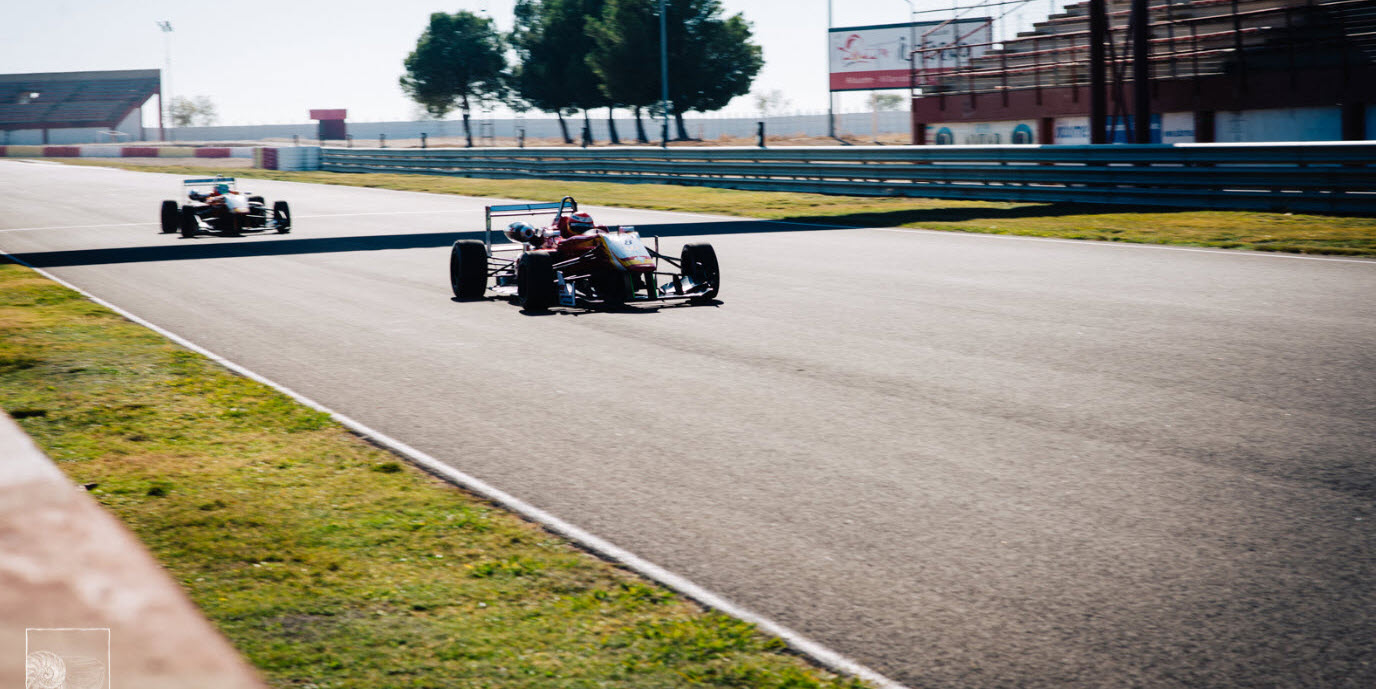 19/11/2016
Goldcar Racing Experience: Vertigo at the wheel
Asphalt, adrenaline and a few guests mad enough to take the controls of some real competition cars. The Albacete Motor Circuit has once again witnessed a unique day to celebrate the second holding of the Goldcar Racing Experience.
---
On this occasion we had exceptional guests, a unique squad formed by journalists, YouTubers, social network experts and Goldcar customers; whom we invited to thank them for their loyalty by offering the exclusive opportunity of enjoying a day with the Campos Racing team.
Rai Robledo, Christian Córom, Itarte Vlogs, iLeo Vlogs, Rubber Shavings..., among many other experiences they now know what it feels like to get behind the wheel of an F3 and see how the bends are taken by changing seats to witness the skill of professional drivers such as the recent European Euroformula champion, Leonardo Pulcini.
A fun day to live out an unforgettable experience that leaves you speechless like the best Mannequin Challenge.
Spain:
goldcar@grayling.com
+34 91 522 10 08
France:
maitland@maitland.co.uk
+44 20 7379 5151